Installing the plexigalss squares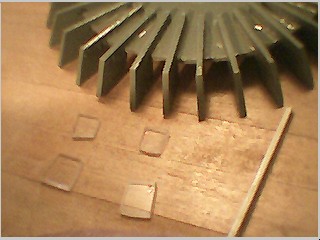 In the picture above you'll notice the fussion core has been painted. Now comes the fun part.
In order to install the plexiglass, I had to cut out little squares. Then I had to sand each piece untile they would fit in between the fins. After that I glued them in. Each section takes 2 pieces of plexiglass, so 8 sections will take 16 pieces. Because this is such a tedious job, I recommend that you maybe do 4 to 8 sections and then take a short break.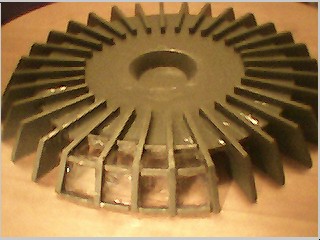 As you can see four of the little sections of plexiglass have been glued in.